Hey everyone,
Just uploaded a macOS beta of version 1.0.3, Windows has now also been uploaded.
We've added a new Bitcrusher fx, called "Redux"…it adds really nice digital noise from the signal with some nice stereo "air".
We've updated our glide so that it works like FL Studio's glide notes: If two notes start at the same time, SubLab XL will now glide from the lowest note to the highest, in what ever time you set for the glide under keyboard.
Velocity sensitivity is back working.

SubLab XL macOS 1.0.3 Beta3

SubLab XL Win 1.0.3 Beta3
Below is a short demo of the new redux algo in Crusher.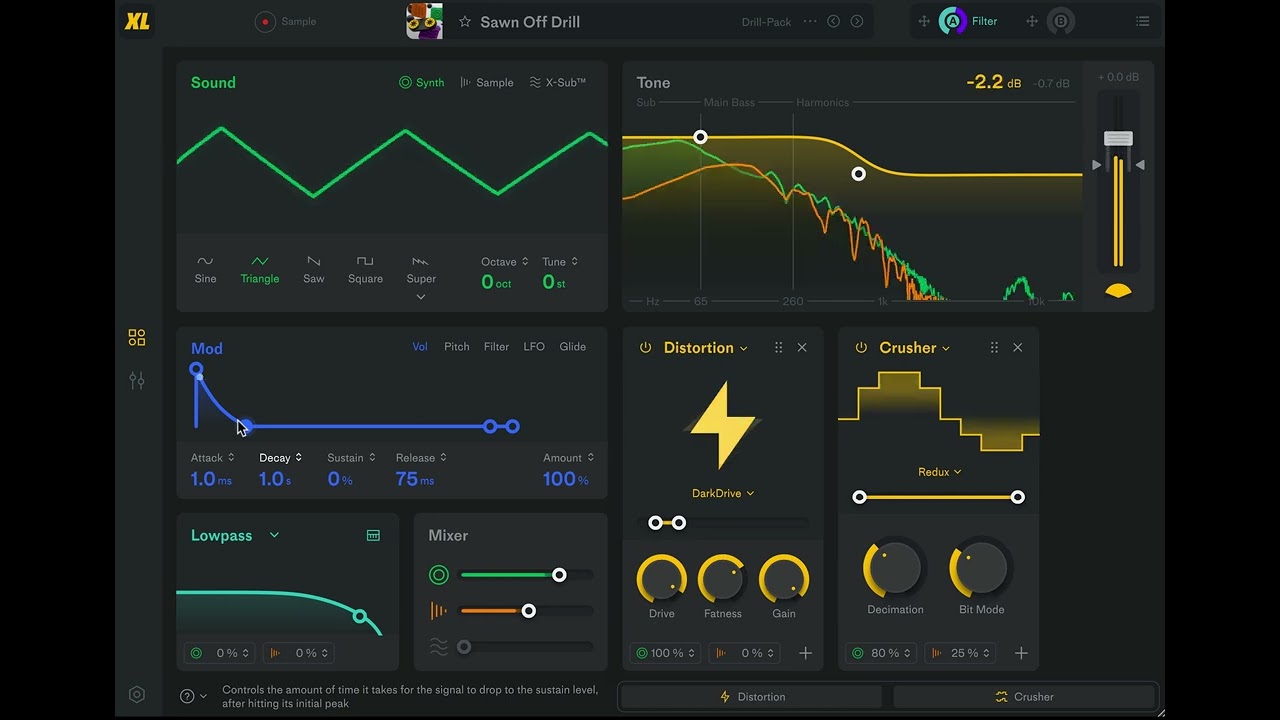 Thanks for the help as always,
Gavin.